COVID 19 UPDATE:
Temporarily closed until further notice

A quirky traditional English Inn with 12 letting rooms, great atmosphere, well stocked bar, roaring fires, delicious food and probably the best beer garden in the whole country. Set in the most stunning location, in the heart of the Lake District…
The Mortal Man is the perfect base for Lakeland walks or to take a trip on Lake Windermere and wander the beautiful towns and villages close-by. For fell walkers; the Kentmere round and Wansfell can be achieved from the doorstep and Hellvelyn, High Street & the Langdale pikes are nearby.
Whether you are searching for a place to rest your head, traditional home cooked food or a Lake District beer, the Mortal Man has it all.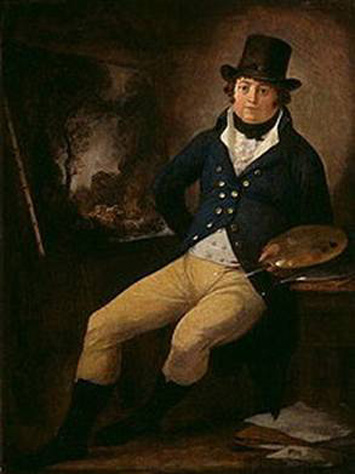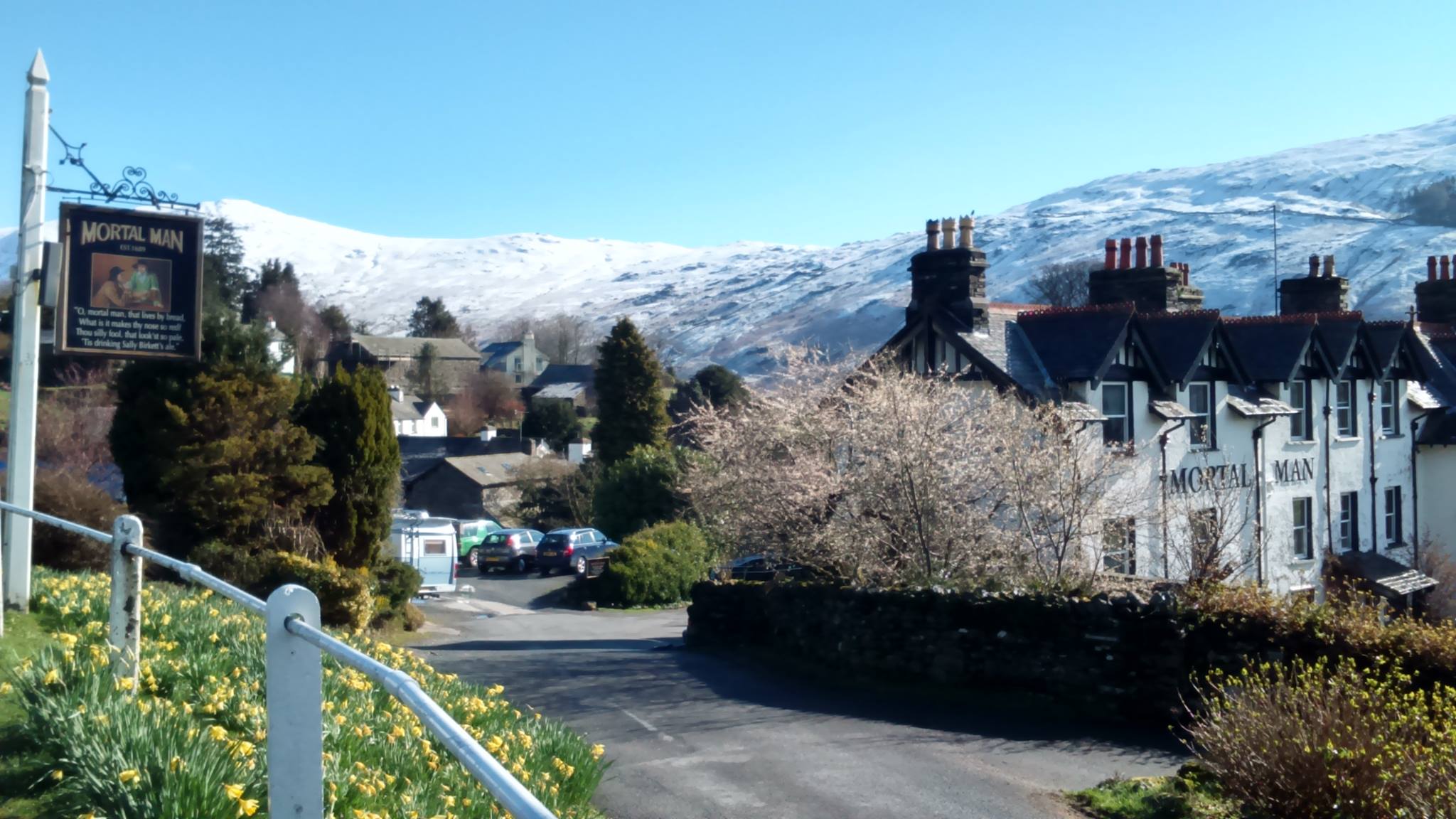 A HISTORIC LAKE DISTRICT PUB
There has been an ale house here since 1689; a photograph of how the building once looked is to be seen on the back wall in the bar (more pictures of how The Mortal Man has looked over the years can be seen on the walls).
Originally called The White House, The Mortal Man earned its great name from the locals of that long gone era, who became fond of the 'Sally Birkett' rhyme depicted on the inn sign. In time, the nick-name became so universal that 'The White House' was dropped in favour of 'Mortal Man'.
The inn sign was painted by a famous painter of the day called Julius Caesar Ibbetson: He completed the work by way of payment to the proprietor for the "wonderful hospitality" he had enjoyed during a fishing trip. The original sign depicted two local Dalesmen; Nat and Ned, (I imagine that) the exchange between them took place within these very walls, many years ago. The recently-commissioned version of sign, which hangs outside, is based upon Ibbetson's original work.
Famous men such as Wordsworth, Southey, Coleridge, de Quincey, Ibbetson and Hogarth are on record as meeting here. It is clear that all stayed under this roof (easy to see why when beholding the view down the valley in the dining room). It seems reasonable to suppose that they might, given the weather, the great quantities of alcoholic beverages which were routinely consumed in those distant days, and the perilous state of the local roads. When these literary luminaries elected to spend the night, it seems likely that they would have stayed in the best room in the house, which was then, as it still is, the Four-Poster Room -this enjoys double aspect views (much like our breakfast room).
An even older legend is the story that a great giant, named Hird, is buried beneath The Mortal Man. Feared by locals, Hird would roam the hillsides, uprooting trees and hurling boulders in his drunken rampages. One evening, says the legend, the giant perished up on Wansfell and his huge corpse rolled right down the fell, coming to rest on this very spot, where he was buried. It is amusing to think that perhaps such a creature, (which must of in his day) seemed immortal, has his final resting place beneath an inn bearing such a name now.